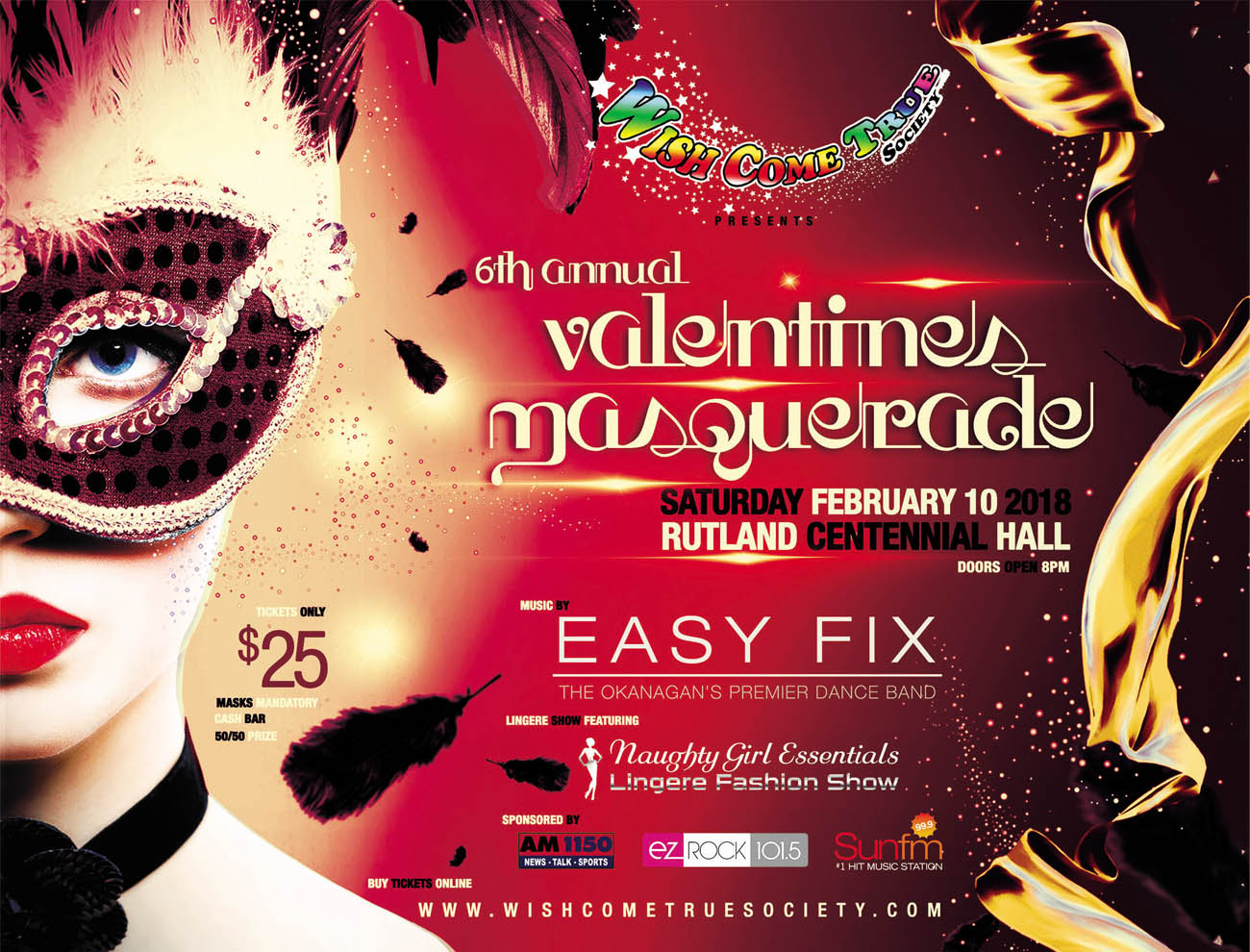 Wish Come True Society Ball
February was the month of the annual Wish Come True Society's Masquerade Ball. Raising money for the Children's Hospice Society in the Okanagan. The event was put together by Naughty Girl Essentials Lingerie and asked Anna if she would perform for the event. Since moving back to from the UK, this was the first time Anna has been able to perform again here in Kelowna, around the same time she started putting Hype Dance together
It was a great experience performing for such a good cause. It's been a few months since I last performed in front of an audience, and it's always a great feeling to get on the floor and give it your all. I'm very appreciative to be involved in the event and would like to thank everyone involved for allowing me to be part of it! – Anna Clarke
This was Wish Come True Society's 6th Annual event of their Masquerade Ball, at the Rutland Centennial Hall. It was also their highest attended event to date, raising thousands of dollars for this great cause. Anna's performance was well received by everyone in the audience.  Other performances included pole dancing, a catwalk show and live music. There was also a silent auction to raise money, with many people in attendance to the event.
The Wish Come True Society is a local, licensed non-profit society that was created in 2012 for the purpose of raising funds to build a children's respite/hospice house in Kelowna.[/vc_column_text][/vc_column][/vc_row]
For more information on the Wish Come True Society and to show your support, go to:
Here's the video of Anna's Hip Hop Dance Performance for the event.
Sorry, the comment form is closed at this time.